Agility Matters.  Top talent is often told, "Be more strategic."  The reality is, few organizations equip them with the skills to do so.  That's where we come in.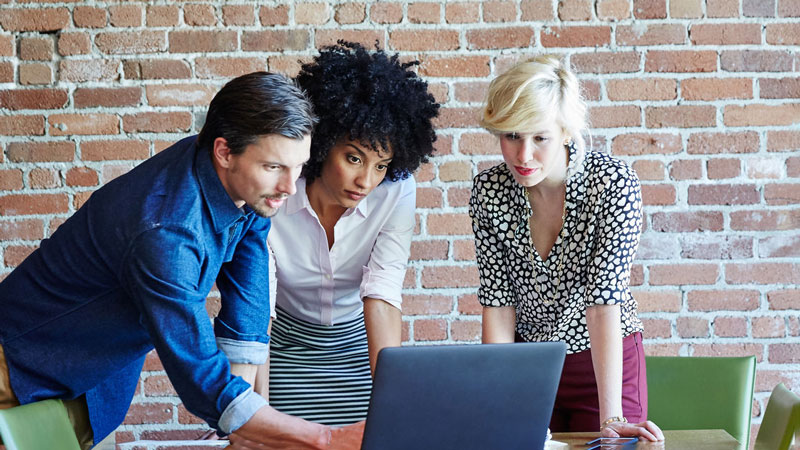 Companies fall into the same trap.
They develop their senior leaders at the top and new hires at the bottom.  But they miss the beating heart of the enterprise — the critical middle.  And if your organization underinvests in its rising stars, they will likely walk right out the door and find a place that will invest in them.
Our Leadership Academies are:


Designed to develop key business partnering skills


Evolving continuously to meet the challenges of today's quick pace


Led by instructors who have thousands of hours with aspiring leaders around the world


Facilitated in-person or virtual, but always live

What words would you use to describe the last training course you attended?
We create a hugely engaging in-class experience. But at the core is a sound curriculum of must–have topics that rising leaders need in their toolbox.
Strategy
Using well-known brands, we make this sometimes theoretical topic approachable and relevant.  We teach how strategy is created but also – just as importantly – how to effectively execute it.
Stakeholder Influence
Social science teaches us that we can learn to become more persuasive with our stakeholders.
Problem Solving
Good problem-solving begins with a good problem statement.  After that, there's a tried and true way to think all the way through to the root cause of an issue.
Financial Analysis
We demystify the finance-speak and help practitioners uncover how money moves through an organization and how to build a solid business case for their initiatives.
Data Analytics
Teams are awash in data.  We teach to thoughtfully develop a hypothesis way before diving into the deep end.  There are some common traps teams fall into when using data to make decisions.
Team Leadership
We present actionable research on how to engender the most from a team and gain their buy-in.
Communications
We all give and receive information differently.  If I can learn to flex my communications, I can supercharge them so that they are best received by my various audiences.
Change Agility
Today's environment is best described by the military's phrase VUCA (volatile, uncertain, complex, ambiguous).  How can leaders prepare themselves and their teams for these conditions?